KEB Servo Drive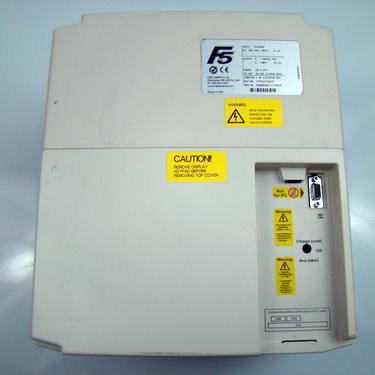 KEB Servo Drive
Price And Quantity
Piece/Pieces

90000-2500000 INR
Product Description
KEB drives for Multi Application.
Asynchronous drive technology of the top class
KEB COMBIVERT F5-H (ASCL) and with internal safety F5-L is the result of long lasting model optimization of encoder-less fIeld orientation and o ers as result best speed and torque characteristics with asynchronous motors without encoder feedback.
ASCL
Properties
high speed stability
load step response like closed-loop systems
torque accuracy typically < 3 % MN
display values with correction adjustment in the system on the y
operation with output f lters
low installation costs in case of loss of encoder cable, encoder and encoder interface
optimized effi ciency in partial load range
automatic adaption of the motor
calibration routine of stator- and rotor resistance, main- and leakage inductance and dead time characteristic
thermal calculation in the motor model
controller integration symmetrical optimum
simplif es the Ki/Kp calibration of the exterior closed circuit (speed)
only one parameter for drive optimization
speed preset
exact torque display by
determination of torque-o sets and elimination in the display
subtraction of no-load torque of the system (optional)
Potential applications
extruder main drives
crusher drives / shredder
centrifuges
test bench / test systems
stirring and mixer units
meat cutter and mincer
mixing plants
heat pumps
hydraulic pumps
generators
machine tools for wood, plastic, metal
SCL
Operation of synchronous motors without encoder feedback The optimization of effi ciency, available space and increasing dynamic forces the use of synchronous motors, which can be operated by F5-E (SCL) and F5-P (safety version) now without rotor position feedback in all applications without positioning tasks. The calculated control method of the software has no e ect through external disturbances and leads to high smoothness. Mechanically stressed motors, high frequency special machines or high-volume torque motors are operated more functional and safe with elimination of the encoder system.
Properties
standstill position detection (calibration without rotation)
operation with output f lters
low installation costs in case of loss of encoder line, encoder and encoder interface
high dynamic / non-slip rotation
reduced installation space / lower weight
high effi ciency / high availability
Potential applications
driven tools in working stations
synchronous process chain in textile machines
hybrid drives
diesel electric drives in conveyor systems, container or heavy duty vehicles
electric drives in boats, yachts and vehicles
synchronous extruder
injection moulding technology / blow moulding technology
high frequency pump drives in compressors, screws, vacuum pumps
Trade Information
Within a certain price range free samples are available