Inspection Aids & Other Agents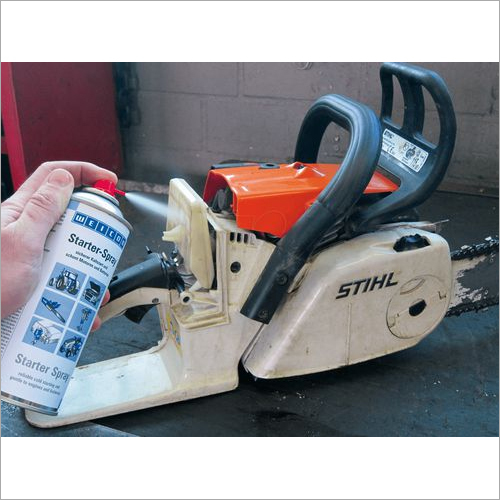 Inspection Aids & Other Agents
Product Description
WEICON Inspection Aids & Other Agents
Reliable cold starting - Gentle to engines and batteries
WEICON Starter Spray is the perfect starting aid for all combustion engines. The special combination of active ingredients enables reliable cold starting.
WEICON Starter Spray is ideal at low temperatures, in damp weather or after longer downtimes of the engine. The product is gentle to both battery and engine and prevents the formation of ice at the carburettor.
WEICON Starter Spray is suitable for diesel and petrol engines with and without catalyst.
Applications:
Motor vehicles, construction and agricultural machines
Smoke Detector Test Spray
Starter Spray
Freeze Spray
Leak Detection Spray
Adhesive Sprays
Two-cycle engines, e. g. chain saws, lawn mowers and hedge trimmers
Boat engines, e. g. 2-cycle and 4-cycle outboards and built-in engines
Two-wheeled vehicles, e. g. motorcycles and motor scooters
Directions for use:
Shake can before use. Spray WEICON Starter Spray directly into the air inlet or onto the air filter, wait briefly and start engine slowly.
The use of a choke or preheating of diesel engines is not required. Repeat process if necessary.