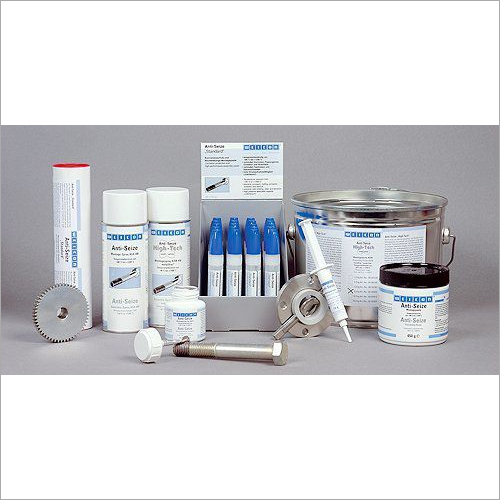 ADHESIVES AND SEALANTS WEICON
Product Description
WEICON ADHESIVES AND SEALANTS
ADHESIVES AND SEALANTS the fast, strong and universally usable power adhesive. Replaces traditional fixings like screws, pegs, rivets, etc. Speed-Flex® is pasty and stable and, thus, suitable for problem-free bonding even on vertical surfaces both in-house and outside.
Many materials, like metals, plastics (except PE, PP, PTFE), concrete, marble, natural and artificial stone, ceramic, enamel, gypsum, plates of MDF, wood, flake or gypsum plaster boards can be bonded permanently to themselves and among each other.
Especially on vertical surfaces where additional fixing is not possible or desired, Speed-Flex offers numerous application possibilities, e. g.:
fastening of cable conduits to walls, ceilings and floors
bonding of mopboards and corner clips
bonding of stairs
fixing of insulating material, e.g. insulating boards
Speed-Flex is a stable paste and levels out unevennesses (gap-filling). It is free of silicone and solvents, overpaintable ("wet-in-wet"), nonshrinking and neutral in odour when curing.
Instructions for use:
Best bonding results are only achieved on clean, oil-, grease- and dust-free surfaces.
Technical data:
Processing temperature: +5°C to +35°C
Skin-over time*: approx. 10 minutes
Cure speed*: approx. 3 mm/24h
Temperature resistance: -40°C to +80°C (shortly up to +120°C)
Tensile strength (DIN 53504): 2,2 N/mm²
Shore-A-hardness: 58
Shelf life: 12 months in unopened cartridge.
* Standard climate +23°C and 50% relative humidity of air (DIN 50014-23/50-2)